I've already released new software compatibility that is Mobiflight (click here to read more).
Everything you need to run the MCP via Mobiflight is on this blog page.
Note: Please contact us if you bought MCP before 01.Aug.2021.
Steps:
Install Driver
Install Mobiflight
Download Mapping/Config File:
Run Mobiflight
Load Config Files on Mobiflight
Ready to go!
MCP Panel comes with the firmware and module file inside. If you have overwritten it, you can download the module file.
IMPORTANT UPDATE FOR MSFS2020 (18. May. 2023)
MCP can display "the negative V/S value" as hardware. But the data provided by PMDG does not send us the negative V/S variable.
We can walk around and make it work with the negative value unless PMDG releases a fix for the problem.

Follow the steps:
1. Exit MSFS2020
2. Open File-Explorer
Store/Gamepass Version: %LOCALAPPDATA%\Packages\Microsoft.FlightSimulator_8wekyb3d8bbwe\LocalState\packages\pmdg-aircraft-737\work
Steam Version : %APPDATA%\Microsoft Flight Simulator\Packages\pmdg-aircraft-737\work
3. Find and Open as text file "737_Options.ini"
4. Add these lines above at the end of the 737_Options.ini file
[SDK] 
EnableDataBroadcast=1 
EnableCDUBroadcast.0=1 
EnableCDUBroadcast.1=1 
5. Install FSUIPC7
6. Download compatible MobiFlight Config for MSFS2020 PMDG737
7. Load it to MobiFlight

NOTE: If you already had a merged config with many modules, just update the line in the MobiFlight as in the picture:
Copy from here if needed: 0x65D0 if($!=-16960,$,0)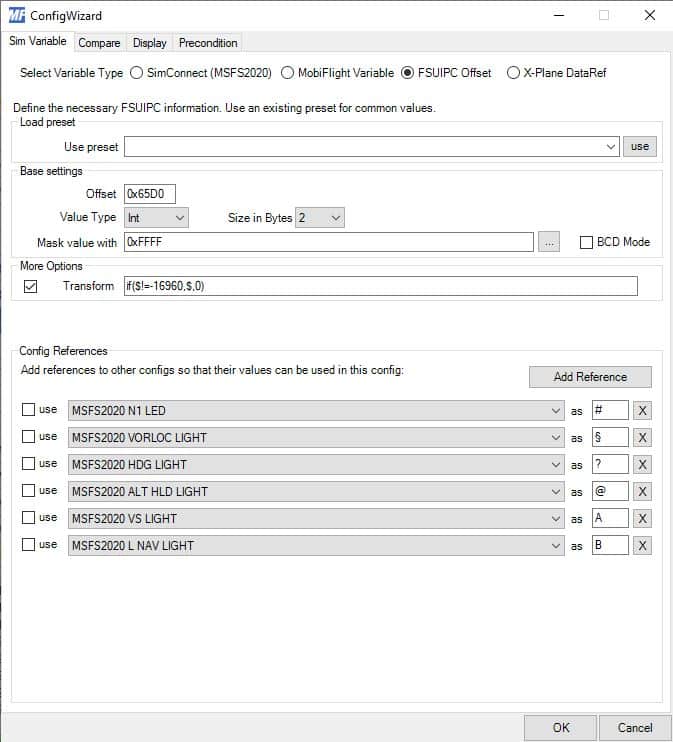 Any questions, please contact me via e-mail or Facebook.
info@coreflighttech.com